So we built this application for 1st Market Bank which has since become Union.  We've also sold it to 1st Capital Bank which is now Sterling.
Essentially, the user records all of the relevant information about Customer's and their loans for real estate construction deals including the development the home is in and then the Bank may run 30 different reports to manage their portfolio.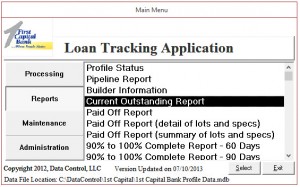 The Customer information and small part of the loan information: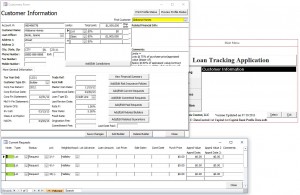 Example of the Current Outstanding Report: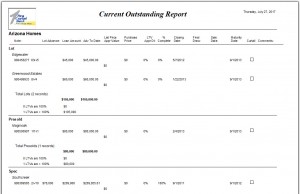 If you'd like a similar database, don't hesitate to contact us and we can either build you a similar application from scratch, or modify this application to your needs!