Improve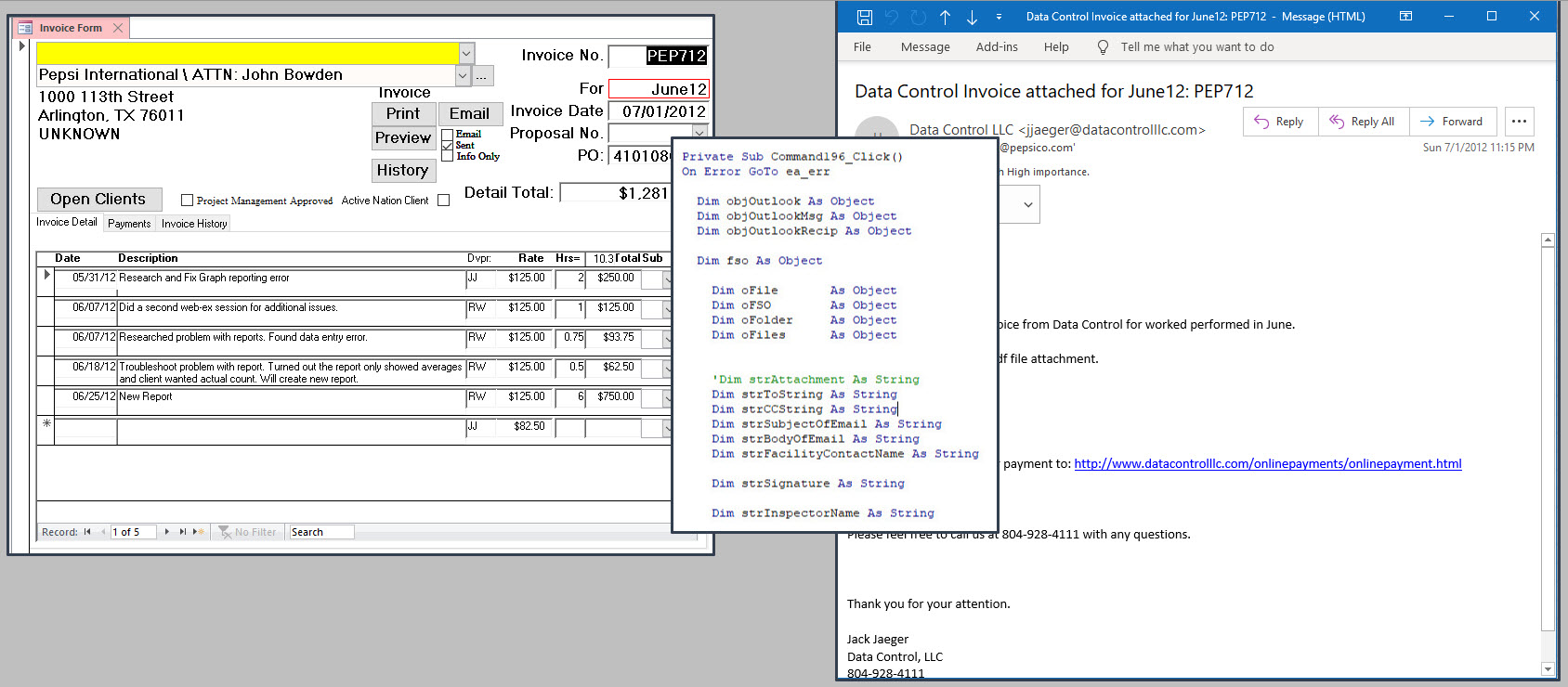 ---
Improving Access databases is mostly what we do. Sure we get lots of requests to build new access databases. But we far more often get requests to improve an Access database. The original developer may have changed companies, changed jobs within a company, or is no longer in touch with the client.

It takes a lot of experience to follow behind another developer and improve an Access database. So when you are considering Access database consultants, make sure you ask them if they have experience improving Access databases created by other developers.

Why is improving an Access database (that someone else has built) more difficult than building one from scratch? Well, because of a few reasons: What did the original developer have in mind? Did they use object naming conventions to organize their tables, queries, forms and reports? Were they an advanced macro developer, or a beginner? Were they a VBA developer (that's what we specialize in) and was their code clean, indented, well written, well commented? Did they accomplish everything with advanced queries? Did they build their data entry forms on multiple tables or single tables (the preferred methodolgy)? Were their tables in normal form? Did they use relationships between tables? Did they at least use key fields? :)

And what if by 'improving' your access database you are talking about bringing in Word, Excel or Outlook automation? You need someone advanced in these techniques. There is no good documentation (that I've ever found) describing automation. Just a hodge podge of articles scattered thoughout the internet. So you need to be able to ingest all of these articles, follow the author's techniques, and be able to apply to your situation.

How about improving your Access database into SQL Server or MySQL? A whole 'nother bag of tricks is necessary to do this? And then there's the granddaddy improvement:

Improve your Access database into a web application or mobile application (or both). Well, we have done this as well becausae we also develop in PHP, Angular, .ASP, java and java script.